We have arrived in Negaunee, Michigan! A six hour drive isn't too bad when everyone has a chance to get out of work early, which we all did, and can arrive to the AirBnB by 7pm the night before a hiking trip begins. There is plenty of time left in the day to pop a couple of beers and pull everything out of our bags for final-final inspection.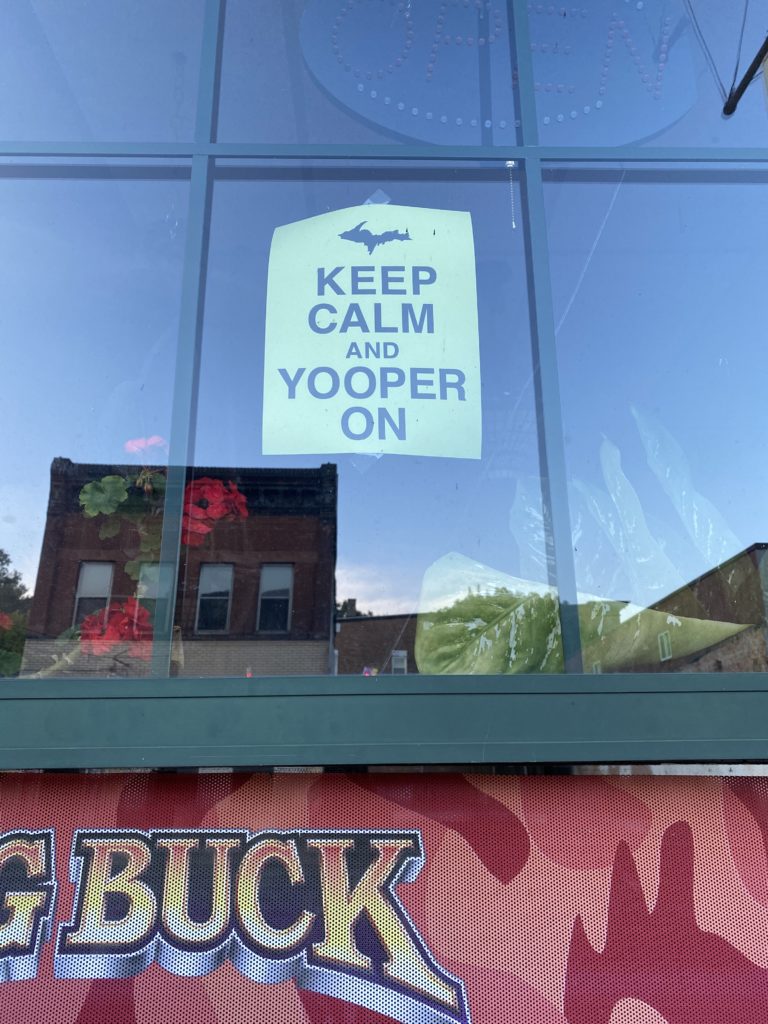 Irons street in Negaunee is a very beautiful… ghost town. Our apartment sits above a closed bar, next to a closed night club, across the street from another closed bar. It feels like this town should be inviting and homie. I want to love it and tell everyone to come here because it's a hidden gem of the north. All I can really do is hope these businesses survive through the next year or so, "Yooper Strong". Most people won't get this reference but this town reminds me of Stargate Universe season 2, episode 19, where the team arrived on a planned that was ravaged by deadly drone programmed to destroy all technology. We live in weird times.
Tomorrow finds three more hours of driving ahead of us. First, we have to "check-in" at the Porcupine mountain visitor center and pick up our camping permits for the two nights we are staying in the state park. The Porcupine Mountain State Park, also know as the "Porkies", now requires all campers to reserve and use ONLY designated campsites. No dispersed camping, no first come, first serve. The cost is only $15 a night and the purpose is to prevent overcrowding and forest destruction. I don't like having to make a stop at the visitor center to pick up our permits, but I get it, except for the part where we have to go to the visitor center instead of just printing them off ourselves.
After picking up the permits, we drop a car off to the first resupply spot and shoot over to the starting Trailhead. Day 1 is a 9 mile hiking day, max. Hiking over 9 miles would put us in the State park and that requires a permit, so we can't push that far. Our permits are for specific locations on Sunday night and Monday night. If everything goes according to plan, tomorrow should be a smooth day. Hiking trips rarely go according to plan.